28.05.2018
Sea Fastening Removal contract update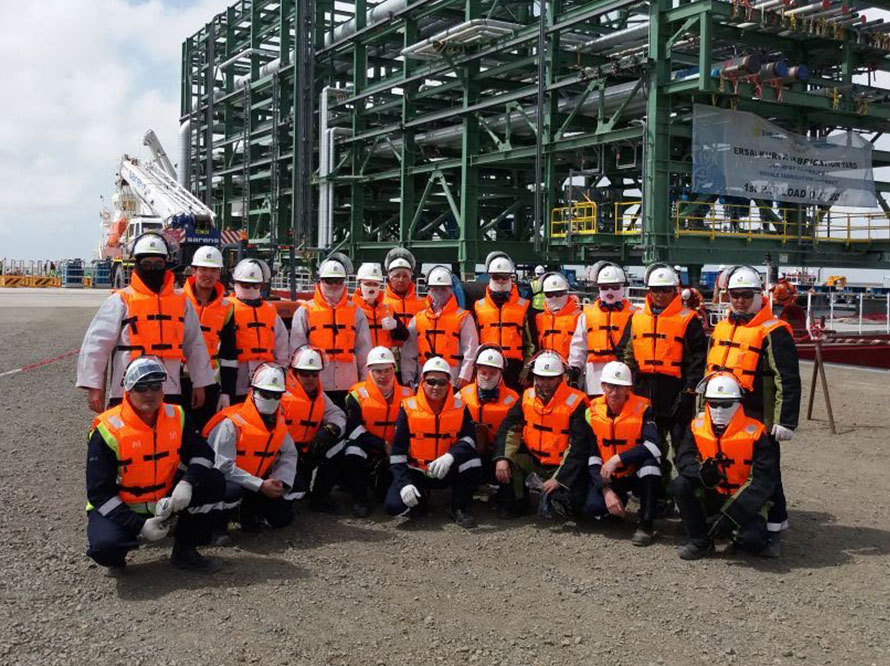 On 13th May 2018 Caspian Offshore Construction site team have successfully completed removing sea fastenings from the first Pre Assembled Rack (PAR) Module, which had arrived at the Cargo Offloading Facility in Prorva.
This has marked the beginning of a Sea Fastening Removal (SFR) activity as identified in the scope of work agreed between Tengizchevroil Future Growth Project-Wellhead Pressure Management Project and Blue Water Shipping Kazakhstan / Caspian Offshore Construction Consortium.
Trained and certified SFR team including welders, gas cutters, foremen, HSE Supervisor and a Project Manager together with specialized equipment and infrastructure necessary to perform SFR operations were mobilized to Prorva on the 1st April.
The SFR team will play important role in preparation for offloading PAU and PAR Modules and General Cargo from Module Carrying Vessels and Barges upon their arrival at the COF.
We thank entire BWS/COC team for a job well done!
PR team of Caspian Offshore Construction.