19.09.2019
Caspian Offshore Construction announces arrival of the Newbuilt Harbor Tug named Caspian Flora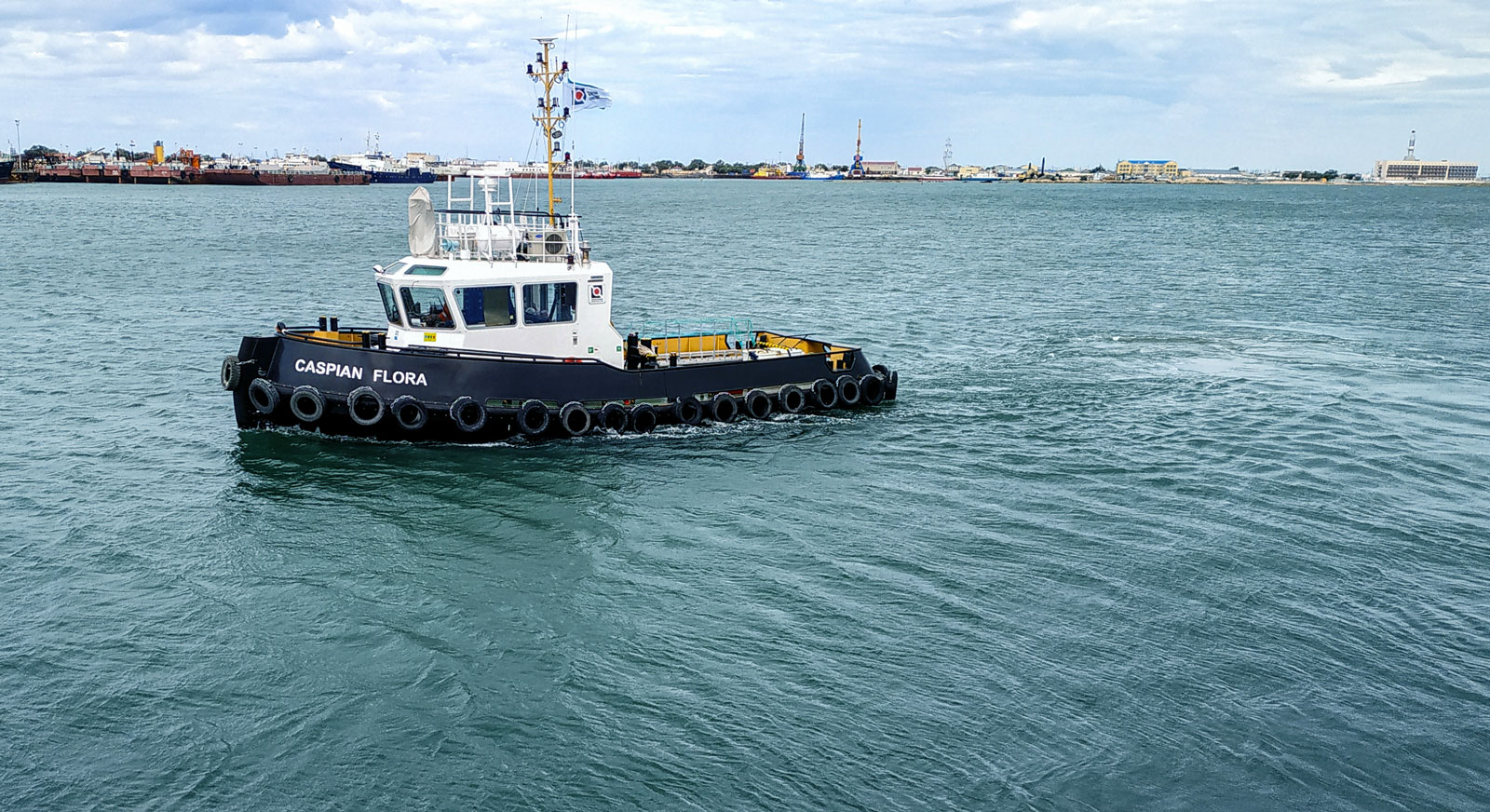 Earlier this year Blue Water Shipping/Caspian Offshore Construction (COC) consortia was awarded a contract by Tengizchevroil Future Growth Project - Wellhead Pressure Management Project for provision of a Harbour Tug to operate in the vicinity of the Prorva Channel and in the COF in the North Caspian Sea.
Given her technical characteristics and operating capabilities, Damen Stan Tug 1606 ICE, named Caspian Flora, was selected as the most suitable option to meet specific requirements of the scope of work.
Thanks to Damen's business model of building vessels for stock, Damen Shipyards Changde in China was able to offer attractive delivery times, which has allowed for a quick response when our Client needed the vessel on a short notice.
COC CaTRo & COF Tugs Project Manager Mr. Vyacheslav Nee says: "This is the first time when Caspian Offshore Construction have taken delivery of a newbuilt vessel from the South East Asian market. We are therefore very excited and proud that the geography of our newbuilt activities continues to expand".
"She is a small ice class vessel of a proven design from a leading international shipbuilder, which was customized to meet Client's requirements. To ensure shortest delivery time, installation of some additional equipment has taken place in Kazakhstan under supervision of our technical team", adds Mr. Alexander Voroshilin, Deputy Technical Manager, COC.
Caspian Flora has commenced her operation on 18th July 2019. Her main duties will involve transportation of marine-related project equipment, though she will also perform other roles, including personnel transportation, deployment and retrieval of navigational aids, performance of channel inspections and removal of obstacles as required.
With this new arrival COC tugboat fleet now accounts for 12 vessels with an average age of just over 5 years. Today total number of fleet under COC management is 46 vessels.